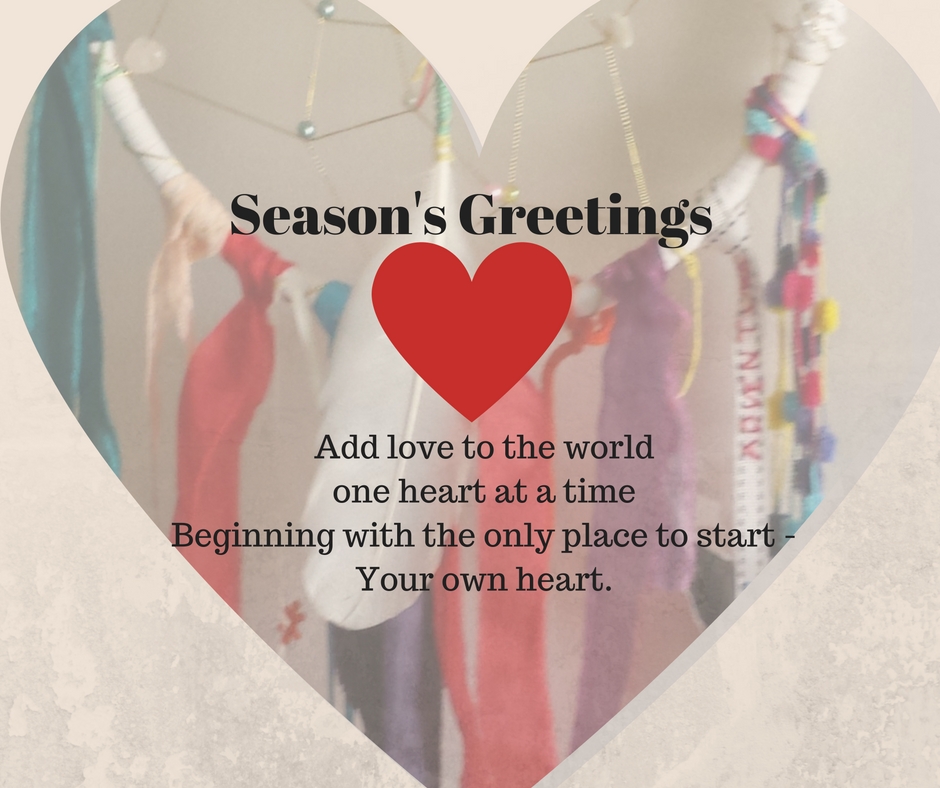 I'd like to wish you all the best for this festive Season!
I know it can create a lot of stress with the pressure to give presents, finances and not least, relationships.
This Season is about coming together with those you love. Families and friends sharing love, joy and happiness is what most of us dream of.
Many are dislocated from family and friends and this becomes even more difficult at this time considering the focus. Others come together with good intentions and differences get in the way; conflict arises.
How are you going to approach this time to ensure that the focus of love, joy and happiness comes to the fore? How will you be prepared so that you can transform discord to laughter? Please comment and share your ideas about how you do this.

Here is what I do my best to do!
I like to be prepared; that is to be conscious of how I am; how I'm feeling, stress levels, thought patterns, energy and so on.

Ask myself "How will I approach this with love?"
First fill myself with love – gratitude – positive thoughts – pamper myself and do things that bring me joy. If I'm happy others will want to be happy around me 🙂
Feel into my loving heart and know that this is how I want to be.
Let love overflow into all that I do
Notice when my wounded heart is getting in the way – send it love and healing
Notice when my negative brain is talking to me and transform these thoughts to positive talk.
We bring love and peace to the world starting with ourselves. We really can bring this change into being.