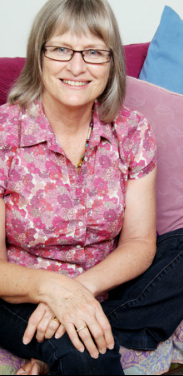 Welcome to Life Healing Journeys.
I create a SAFE and SACRED space where you will be held, supported and guided on the journey of your choosing; the vision that you want to achieve.
A Shamanic Journey at first sight may seem like a guided meditation but the journey takes you deeper, allowing you to travel to where you need to go; to achieve the healing, remove the obstacles, so that you can realise your DREAMS. Journeys are travelled with the clear intention of your vision and is a powerful way to enrich and strengthen you and your life path.
There are countless intentions for Shamanic healing Journeys that are life-changing. Below are some that may resonate with you. You can follow the links by clicking on them for more detailed explanations.
Happiness – let your Spirit soar and fly free!

Manifest your dream/vision.
Life Healing Journeys provides:

My life's work and study has brought me to deeply understand the impact that negative situations (wounding) have on our life's journey, both from this life, past lives and also ancestral patterns. While there are negative impacts in the 'wounding', it is most often that it is here that lessons are learnt and inspiration arises from the ashes!
Life Healing Journeys is here to create a Sacred Space for you and to guide and support you as you explore with the intention of your choosing; for example, significant times in your life, and help you to transform the experience into positive lessons that will allow you to move confidently forward in your life. 
My work is founded on being compassionate and supportive; empowering you with new skills, transforming old stories and energies into light, gaining positive insights and many other treasures that will transform your life to what you want it to be.
I am well qualified. I am a Shamanic Practitioner, Counsellor and Teacher.
Keep in contact:
Please sign up for my newsletter to keep informed

Use the form below to contact me and find out more.
I look forward to our meeting!
Betsy